About
I am Sitecore 9.0 Certified Developer,total 5 years of Devlopment experience, 3.8 years of Sitecore cms development experience and also Microsoft Azure certified developer,. I work in Microsoft Technologies like Asp.Net MVC 5.0, C#.NET, Asp.net Core, Azure, LINQ, Entity framework 6.0, Web Api 2.0, Blazor Webassembly, typescript. I have good exposer on Azure, Azure devops, Docker & kubernets and microsoft service architecture.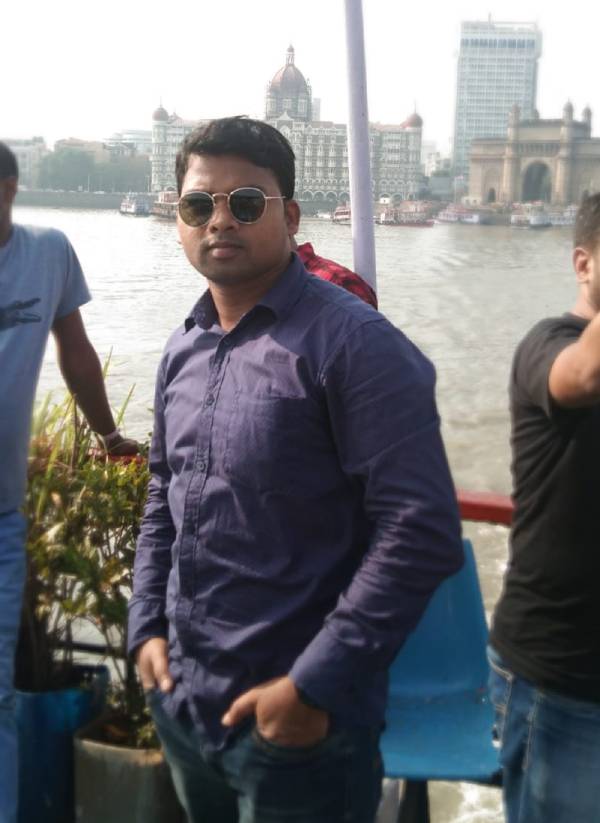 Sitecore,Asp.net Mvc&Core,Azure & Web Developer.
My Websites: https://www.mypiblogs.com/ and https://www.matdarshan.com/
Phone: +91 8800869961
Current City: Rajrappa, Jharkhand (India)
Degree: B.tech in Computer Science
Email Id:murmu.1993@gmail.com
Freelance: Available
Part-Time&Contract: Available
Good exposure to each of the phases of Software Development Life Cycle (SDLC), developing projects from stage of concept to full implementation.
Highly attentive to details, willing to shoulder responsibilities and put in best effort for perfect results.
Involved in Design, Development and Code Maintenance.
Very Rich Experience in developing solutions on Web based Applications.
Ability to learn, understand and apply new technologies.
Service / Facts
Providing Services for following:
1. Sitecore project developments.
2. Sitecore support projects (Maintenance/Support).
3. Any .Net projects Development and Support.
4. .Net core with angular projects.
5. PWA Web appplication developement(.Net blazor webassebly)
6. Azure infra and Websites/Web depployment. 7. Net Microservices development/Support/deployment(docker/azure aks/minikube).
Clients & Projects, I worked in web development with some microsoft major language, technologies and content management system(cms like: Sitecore)
15
Programing Languages&Technologies
6
Sitecore CMS Dev/Support
Skills
I am listing down the technology i mostly use in my web development.I believe in keep learning and practicing to be good in technologies.
Sitecore 8.x, 9.x, 10x 90%
Solr & Azure search with sitecore 60%
Asp.net Core,Blazor webassembly 50%
MS Sql Server 2016 and Above70%
Resume
This section contains my Educational and Professtional background.
Courses & Certification
Prem Murmu
Certifications
Sitecore 9.0 Certification
Microsoft Azure Developer Certification
Asp.net Mvc Certification of completation
C# Certification of Completation
Asp.net core Blazor,Webassembly Certification of completation
Courses
Sitecore experience web development
Sitecore helix
Asp.net mvc
Typescript
azure
Education
B.Tech & Computer Science
2012 - 2016
IIMT Engineering College, Meerut ,Delhi NCR
It was my engineering college ,where i studied computer science engineering,and got knowlege about computer technology.I worked in my project ,Mobile shop management system,so it was my first application that appear on a specific interface(i was limit upto console).
Inter Collge(H.Sec)& Science
2008 - 2011
ST. Robert's Inter College,Hazaribagh,Jharkhand
In higher secodary school, i took science and computer science was my additional subject. I was a bit interested in computer and scored more than other subjects too.
Professional Experience
Sitecore Developer
2018 - 2020(Present)
Datamatics Global service, Mumbai
Edyanmic softech pvt ltd, Gurgaon, Haryana
ICT pvt ltd, Dwarka, New Delhi
Lead Designing Templates, Creating Generic modules and Development.
Implemented solr,azure search in projects.
Developing the web pages and the business logic.
Implemented the work flow.
Made every page Editable in Sitecore.
Override the some pipeline to suit our functionality.
Creating documentation for the functionality developed.
Deployment and troubleshooting.
Prepared CM and CD environment server
Deployed one of the projects in Azure pass.
Junior Software Developer
2016- 2018
SkypeSoft technology,New delhi
Learn basics of commercial web developments
Created db structure with help of team
Learn c#,asp.net mvc,jquery and worked on a few projects
Learn to make a complete website with help of asp.net mvc
Contact
Location:
Rajrappa, Jharkand India
Email:
murmumail@mypiblogs.com
Write Mail to Me
Email
.
Call Me

Click to Call
Drop me a Message

Chat us